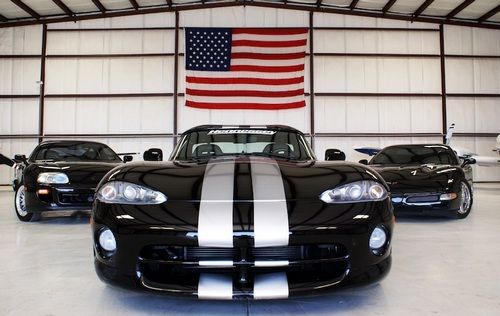 Happy Fourth of July week! Tomorrow we celebrate the signing of the Declaration of Independence and the freedoms we have with living in the United States. For small businesses, the Fourth of July is also an opportunity to use patriotic tactics to market a brand.
Patriotism is a useful sales approach that is able to appeal to a broad segment of consumers, especially during a holiday season specifically targeted towards patriotic beliefs. Still, there is a right and a wrong way to practice patriotic marketing. Today, we're going to talk about patriotic marketing: how to show your pride and your brand this Fourth of July.
1. Connect with consumers.
Patriotic branding and marketing is an easy way to connect with customers from all different backgrounds. Almost everything can be advertised in a patriotic light, and when it is, people from across the nation feel connected and engaged with a product or service. For the Fourth of July in particular, patriotic marketing brings in an element of historic national pride, with a fun fireworks twist. For individual brands or small business plans, connecting with customers and potential clients via a patriotic footing sets up a successful interaction.
2. Showcase the brand in a positive light.
With this connection comes a positive light that the brand is shown in. It often shows that a business cares about the United States, cares about domestic jobs and cares about American people. During a holiday season, this positive light is emphasized even more, and the business is shown as "All-American" with "American values."
3. Follow other companies' examples.
Lots of companies, local and national, use the patriotic marketing and branding tactics. Obvious ones such as Ford, Coca-Cola, Levi's, Budweiser, John Deere and Walmart probably come to mind pretty quickly. These companies use the "American" theme to showcase their products as well-rounded, fun and down-home, good ol' American. And of course, they have definitely profited from their efforts. When consumers see a brand as patriotic, they're more likely to stay loyal to it long-term, because they feel that same positive connection.
4. Be sure to be credible.
One important thing to keep in mind when using patriotic marketing tactics is to make sure the business is credible. Lots of companies have lost their reliability by promoting "American values" and then finding out that products are actually made overseas. Or, for small businesses, if customers find out a small business is promoting American values while treating its employees poorly, that might not reflect well. This Fourth of July, it's important to use patriotic marketing correctly, and make sure the business has the right values to back it up.
5. Don't overdo it.
Finally, remember: don't go crazy on the patriotic theme. Too much national pride can also push away some consumers. Show American pride, but also make sure to be respectful of the holiday—Independence Day—and what it stands for. Celebrate the United States, but then consider other marketing and branding tactics to use after the holiday.
This Fourth of July, showcase your pride and your brand by using patriotic marketing tactics. Keep in mind some of these useful tips to make sure your professional image is inviting and engaging in order to grow this Independence Day.