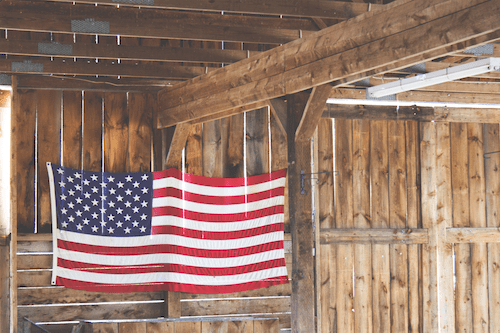 So, you have your marketing reminders in place for the Fourth of July. You know all about embracing social media, writing blogs and running sales. With a whole lot of effort and a little luck, Independence Day will provide a plethora of new customers and sales for your business. But, what do you do to keep those sales going after the holiday is over?
The Fourth of July is just a few days away, and chances are you already have your marketing and advertising strategies in place. But, if you want your sales to stay successful after Independence Day, then you're going to need a second strategy to implement once the day comes to an end. Today we dive into how to keep sales going after Independence Day.
1. Run an after-holiday special.
What's a great way to keep the momentum going after your Fourth of July sales? Keep the sales going! Run an after-holiday special for customers to come and enjoy if they missed out on the Independence Day deals. These don't have to be the same as your Fourth of July sales, but they should still make the customer feel valued. Come up with a unique and clever way to market the deals as you finish out the Fourth of July and head into the end of summer.
2. Keep up with social media.
If you upped your social media efforts during the Fourth of July, don't back down now. Social media should be an integral component of your marketing strategy, both during holidays and in between them. Use this time as a way to relate with followers and get them excited about the next big sales coming up. According to an article in Forbes, 84% of online shoppers refer to at least one social media site for recommendations before shopping online. If you want your social media marketing to drive revenue, then you must be constantly connecting.
3. Make the most of data.
As your sales peak during this week with the Fourth of July, be sure to capture as much consumer data as possible, such as names, email addresses and demographics. While traffic is higher than normal, take advantage of the future marketing boom. Then, after the holiday passes, make the most out of the data you collected by running targeted marketing campaigns in order to better connect with your consumer base. Holidays are an ideal time to capture as much information about your market as possible; use this information to your advantage as you move out of the holiday season.
4. Refresh your inventory.
While running new sales are definitely effective, they're even more effective when promoted alongside new inventory. No one wants a "bargain" or discount on whatever was left over after the Fourth of July. Instead, surprise your customers with the next best thing by providing fresh and exciting inventory. Look ahead to the next season and get a jump start on the sales by offering new promotions and deals for new inventory. Customers will love being the first to get a good deal on a fresh new item.
5. Don't keep quiet.
Finally, as the Fourth of July winds down toward the end of the week, the most important thing to keep in mind is to not keep quiet. We get it: the holidays are hard. They're a lot of work in marketing, and can definitely wear you out. But when all the other business are taking a break, now is the time to make some noise. If you find a way to draw attention to the business while everyone else goes quiet, your revenue will grow substantially. Keep the marketing momentum going post-Fourth of July and the business will continue to grow, too.
When marketed correctly, the Fourth of July can be a major money-maker for businesses. However, after the holiday ends, there can sometimes be a dry spell between the beginning of July and the start of the school year. Instead, keep your sales going after Independence Day by taking advantage of these marketing ideas, and see how your business continues to expand throughout the end of the summer season.