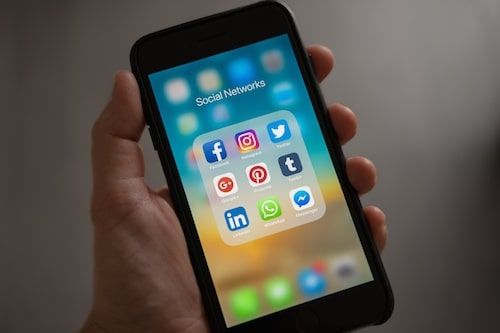 Social media tends to be a double-edged sword for companies: if you do things right, you can find major success; do things wrong, and you might struggle. If you're in small business marketing, chances are social media might feel a bit intimidating. You're not alone.
Between the various platforms, tools and programs, there's a lot to learn if you want to grow the business through social media marketing. However, there are still tried and true plans that can benefit your social networking. To get you started, check out these strategies for successful social media marketing.
1. Start with an audit.
If you're just now diving in to social media, a great first step is to start with an audit. What do you have going on already? What platforms is the company on? How many followers do you have? And so on, and so forth. Take notes about how your social media accounts currently look. Even for companies who do have a social media presence, a general audit every now and then is an excellent way to reevaluate where the business is at and where it wants to go.
2. Write down goals.
Once you know where you're at, you can clearly define where you want to go by setting goals for your social media. For example, maybe you want to double your current Twitter following by next quarter. Or, perhaps you want a specific number of leads to come in exclusively through social media links. Whatever your social media goals are, write them down so you can constantly refer back to them.
3. Develop an audience.
Just like any other marketing campaign, your social media needs a target audience in mind. Your audience influences everything. For instance, if you cater primarily to millennials, you might want to emphasize YouTube, Instagram and Snapchat. Or, for a broader audience, Facebook has a great presence. Evaluate who your audience is and then research which platforms they're primarily on, and how you can create a presence.
4. Set a schedule.
Then, come up with a calendar for your posts across the different platforms. A content calendar helps you post the right content to the right channels at the right time. Put together a general timeline of when you want to schedule posts on which network. Many social media tools like Sprout Social or Buffer even let you schedule posts in advance. However, embrace flexibility, too. While having a schedule is important, arbitrary posts also show brand authenticity.
5. Build a team.
While you might be able to start your social media campaign with one person, chances are they'll have a hard time maintaining solo. Social networking can be deceptively easy; it actually requires a significant amount of work. Whenever possible, be sure to build a team of experts to help you scale the company's social media to where it should be. Bring in a writer, graphics and video designers, analytics person...anyone to join the team.
6. Mix up the content.
Finally, as you share content on your pages, remember to mix things up. People don't want to follow your account just to be constantly bombarded by the same boring, salesy posts. Create a combination of elements, including your own original content alongside content curated from other sites. Hootsuite recommends starting with the 80-20 rule: use 80% of your content to inform, educate or entertain the audience, and 20% to promote your brand or products.
Social media marketing can be a daunting task to take on, but it doesn't have to be. With a few simple strategies, your business can conquer social media and use it to grow your bottom line. Keep these tips in mind as you develop your social presence and expand the business.