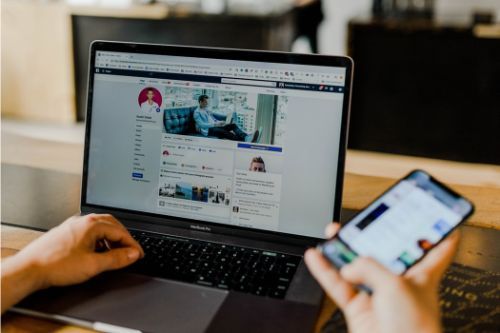 You've certainly seen it before—a half-hearted attempt at filling out a social media business profile. Before they handed you the keys to your company's social media account(s), someone was here. They started out with excitement, gung ho about a new avenue for marketing the brand.
But then the excitement ran out, the energy waned and the account went dark.
Alas, not every business owner takes "Social Media 101." But a few tips and tricks can help make running your business's social channels a lot less daunting.
Fill your pages out.
Treat your social media pages and profiles like a storefront. You wouldn't want customers coming in to look around and not find what they're looking for, right? Enter as much data and information as you have so your profiles are complete. 

Build a robust "About" section and keep your photos and videos organized into galleries and libraries, respectively, on Facebook. Make the most of your Twitter and Instagram profile descriptions with your brand hashtags, website URL, tagline and/or business description. 
 
Keep your imagery fresh. 
This mostly pertains to cover images, but it can work with profile images too. 

If you have seasonal promotions or timely campaigns underway, use your social media account images to reinforce it. You can swap out cover images often and leveraging them to add more cohesion to your campaigns conveys an extra level of polish. 

You can also have fun with your profile images throughout the seasons—don't break your brand style guide rules but remember social media is also a platform where you can have fun. So something like a "winterized" version special for the season can help your brand or business feel more accessible. 
 
When it's time to post, quality trumps quantity.
A good post will have a bigger impact than 10 mediocre ones.

That's not to say you don't need to post often. Once a week would be the bare minimum, but as long as you establish a predictable cadence, you'll meet customer expectations. Overdoing it will get your page unliked and your profiles unfollowed in a heartbeat, so being consistent matters more than being constant.
 
Be on brand, all the time.
Your brand's voice and tone should always be consistent. If your organization doesn't have a brand or style guide outlining those, write in a way that best reflects your business. Think of the adjectives customers use to positively describe your organization, and then make your messages live up to those attributes.

This goes for imagery too. Pictures truly are worth a thousand words, so they shouldn't say anything that doesn't align with your brand or the message you've written in your latest post. 

Also, any photos integrated into your posts should stay up to date—nothing makes your brand seem out of touch like old photography. If you're struggling to find new-ish photos for your next post, call a photographer—it's time to update your business's photo library.
 
Think from the user's perspective.
When in doubt, think like your customer.

It's true in all marketing: Working backward from a customer's point of view enables your business to stay one step ahead and anticipate their needs. Empathy is critical to optimizing user experience and building ads or messages that actually resonate with your audience. 
For social media, use this approach when dreaming up new content or wondering which details of your business are most pertinent to a customer. You never want your pages or profiles to inhibit their path to purchasing—it should always guide them there.