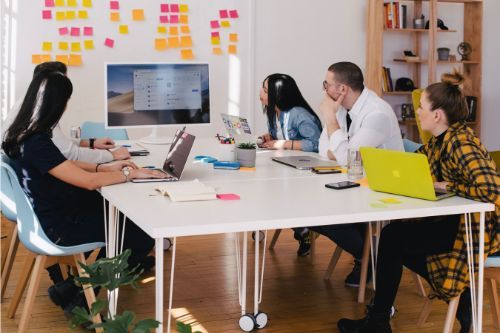 The term "UX" has been thrown around for years, seeming trendy to some and matter-of-fact to others.
But those two little letters should have a big impact on your entire approach to marketing. After all, every business has an ideal "user" in mind and all of them "experience" your brand. That's the crux of it.
User experience isn't just essential. It's everything.
User Experience Defined
UX may be boiled down to a two-letter abbreviation with a seemingly simple definition, but UX really is much more than it seems on the surface. 
It's the act of making your business's offerings more enjoyable for the user. For a coffee cup manufacturer, improving UX could result in a better handle or keeping a drink hot (or cold) for longer. For a professional printing company, it can be an easier ordering or delivery process.
In marketing, UX focuses heavily on design. Businesses doing it well have streamlined interactions at every intersection between user and brand. (UX is not to be confused with UI, or "User Interface," which is the visual experience used to interact with a product.) 
Make Your Website a User's Dream
You know what user experience is. Now it's time to apply it to your business.
Begin your UX revolution on your website. Your company's site is the linchpin to everything—digital campaigns, social media, print pieces and even billboards.
Marketing materials can't contain everything, and your website supports all of them with resources, order forms, landing pages and more. Focus on hassle-free ways to complete actions like filling out an interest form, subscribing to a blog or ordering products online.
If you're working to get customers to complete an action, your design should make it easy and enjoyable to do so. 
Here are a few easy places to implement UX design:
Add call to action buttons with clear language indicating what a user can expect after clicking.
Intake customer feedback on their experience with your site through routine and regular surveys.
If you haven't already, cross-promote your social channels and help customers connect with your brand and site through platforms they frequent.
Ensure you've built your site with responsive web design, including a mobile-optimized theme.