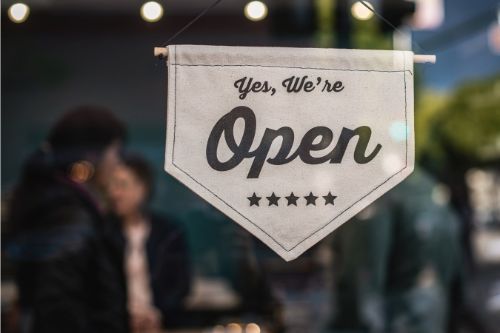 Search engine optimization is engrained in the marketing psyche. If you run your own small business, you have an inkling of how SEO can help. But have you ever considered local SEO? While similar to organic SEO, local SEO has a slightly more targeted purpose and can help improve your marketing efforts tenfold.
Organic SEO drives traffic from across the world, but local SEO allows websites to promote their business online to geographically localized customers. Therefore, the greatest difference between organic SEO and local is intent. 
For example, let's say you need to get the oil changed in your car. You could search "car mechanic near me," and Google would use your location to find a technician in your area.
Now let's say instead you try to change the oil yourself. Then your search would be more along the lines of "how to change the oil in a car." At this point, Google doesn't really care about your location but would search to find the most relevant and reputable websites with information to answer your question. 
So while organic SEO matters, local SEO tends to have a higher impact on improving your marketing efforts. How exactly can you utilize local search engine optimization for your website? Here are the first few steps in integrating local SEO best practices for small businesses.
1. Claim your Google My Business page.
Google has made it pretty easy to ensure you're one of the first to pop up in a local search—if you claim your Google My Business page. Creating or claiming your Google My Business page allows Google to easily access your business's information and display it on local search results. It's as simple as searching "Google My Business" and then editing or updating your listing. This way, when potential clients search information related to your business, your website and information will pop up immediately.
2. Be consistent in NAP citations.
Name, address, phone number—your basics. Making sure your NAP citations are exactly the same throughout all of your profiles online allows consumers to quickly and easily access accurate information about your business. NAP information may be found through your website, social media profiles or listings like Yelp. Tracking these listings down, claiming them and making sure they're accurate lets Google link a business across these various platforms and  gives the website higher rankings in search engine results.
3. Focus on reviews.
Oftentimes, Google uses online reviews as a ranking factor in displaying local search results. Businesses with more or better reviews, get better rankings on search pages. To improve your local SEO strategy, focus on soliciting more reviews from customers, and engage in review-building tactics through online sources.
Local SEO matters for businesses online because it allows them to rank higher in search engine listings and engage with consumers even faster. Try out some of these steps today to improve your search engine rank and grow your business.