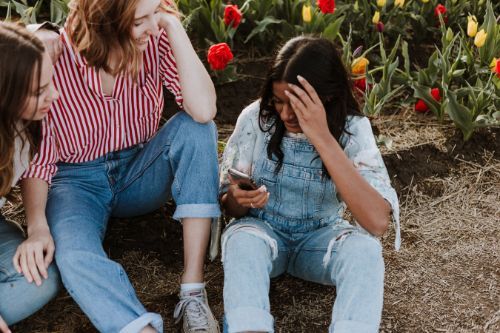 Ah, the elusive college audience—every marketer's dream. Difficult to engage with, even more difficult to identify with, but once you find an in to the college student's world, you're practically guaranteed consistent business from an unwavering source. 
In just a few short weeks, every college student will be enjoying spring break, a week of relaxation, rejuvenation and free time for shopping. How can your small business tap into this time and get noticed by college students? Check out these tips for how to market to college students during spring break.
1. Give away free stuff.
If there's anything college students love (and we mean really love), it's free stuff. Free gear, products and services draw students in and make them inclined to buy from your business later on. Reach out to college students during their spring break by offering promotions or giveaways specifically directed to them. Once they're engaged with your business in a positive light, they'll like the products and be more excited to buy from you next time.
2. Use social media.
College students go online daily. The majority of these online hits are through social networking platforms like Facebook, Twitter, Instagram and Snapchat. When it comes to small business marketing during spring break, this is a huge opportunity just waiting to be seized. 
If your business wants to engage with college students, you need to be where they are. Use social platforms to promote your products, services, sales or even just to engage with consumers and potential clients. Especially over spring break, social media can be used as a tool to market your business to younger generations. 
3. Play on spring break survival.
One fun and lively way to market to college students over spring break is to promote "spring break survival." Spring break is often known as one of the biggest party seasons of the year, and your business can play off this by offering "survival gear." Even simple things can turn into a huge hit with the right marketing spin.
4. Go non-traditional...
College students are bombarded by advertisements on a consistent basis. If your small business wants to get through the hubbub and reach potential customers, you need to think out of the box with a unique, non-traditional method. Consider guerrilla marketing, word-of-mouth and especially direct social media campaigns. The more creative, the better it will spark college students' interest over spring break.
5. …But don't forget the classics.
While creativity is king, classic media is classic for a reason. Don't be afraid to test out a print ad to reach out to college students, which will also prompt viewers to research online and via social media.
This spring break season, make sure your business is ready to tap into the huge potential market that is college students. Try out some of these tactics to get your business noticed and generate customer revenue. Enjoy the sun this spring break by promoting your business.