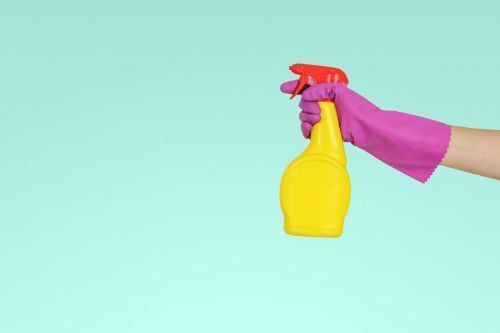 Spring has sprung and you know what that means—spring cleaning! While it's the perfect time to clean out your closet and wipe down all surfaces (as if you haven't been doing THAT all year), it's also the perfect time to spring clean other aspects of your life, like your marketing plan! Hear us out, we promise it'll make sense. 
Use this spring as a reminder that the season of renewal is upon us and you can ensure your marketing efforts are up to par. Check out ways that you can get some spring cleaning out of the way when it comes to your marketing efforts!
Out with the Old, In with the New
If your website has been around since the dawn of the internet with minimal changes, it's time to invest in something new. Spring cleaning means taking time to reevaluate what could use some sprucing and updating. Take time to evaluate your website, your logo, designs and branding to ensure it has stood the test of time. Consider hosting a focus group (virtually!) to ask those who are unfamiliar with your brand how your marketing materials make them feel.
Stop What Isn't Working
Measure, measure and measure some more. Did we mention measuring? Okay, so we did. Understanding what's working and what isn't is crucial for the success of any marketing campaign. It's easy to get wrapped up in busy work and forget to actually look at and use metrics. Let this be a reminder to stop and smell the metaphorical roses. What's working? What isn't? What could you change as you transition into summer? Use data to help guide your marketing efforts. 
Dust Off Your Creative Hat
It's easy to let creative conversations fall to the wayside when you're moving at a fast pace. Instead, use this as a reminder to dust off your creative cap and inject some creativity into your marketing plan. Host a brainstorming meeting with your team where no idea is a bad idea. What haven't you tried? Maybe humor is missing and you've always been serious. Or, maybe you have the right message and you just haven't been able to make it resonate. Creative sessions are sure to spark great ideas. 
Utilize Your Resources
When spring cleaning your closet, you may find an item you have too many of—like shoes or blouses. The same can happen when you've been accumulating products for your small business. Think about how you could repurpose the stack of branded coffee mugs sitting in your marketing closet, or the lanyards you printed and weren't able to use for that in-person event in 2020. Send those items to lapsed customers in hopes of winning them back. Or, reward your most loyal customers and continue to keep them. Plus, this helps you make room for more materials that are sure to come in 2021!
Remember, spring signifies a sense of renewal for all. You can go far beyond your home and closet to utilize the spring cleaning method. How will you spring clean your marketing efforts? Use what you have, don't forget to measure and keep putting your business out there! Move over, spring… we're ready for a fruitful summer.