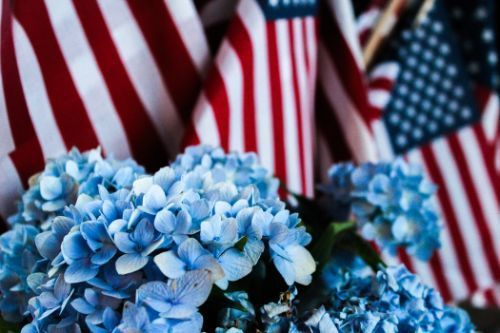 Memorial Day sales aren't just for car dealerships and furniture stores. Even small businesses can get in on the action. Whether you're looking to offer a sale during Memorial Day weekend or your business is closed for the holiday and you're still looking to get in on the action, there are plenty of ways for your company to get involved. Check out a few ways to promote deals and steals during one of the biggest advertised sales days of the year. 
Consider Offering a Sale
A tried-and-true marketing tactic is the art of a sale. It doesn't have to be a store-wide sale, but it can be! Consider what works best for your business. For example, you could put something on mega-sale that you've been meaning to clear out of your storefront, or that has been sitting in your ecommerce space and needs to go. Think about what makes sense financially for your business, but is also advantageous for your customers. 
Print Coupons
We're not talking about your average coupons. We're talking about mailers with eye-catching design, a unique shape or bright colors. Do anything you can to get your direct mail piece to stand out in the mailbox. Consider making the coupon perforated so your audience can easily tear it off and save it for the big day. Or, add something flashy like a magnet to the back so your customers can put it up on their refrigerator where they'll see it every day. 
Offer a Referral Program
Your best customers are also a great source for word of mouth marketing. Entice them to bring their friends along for their next visit or purchase. Offer a special deal or discount for your audience who has been loyal to you. When their referral does business with you, give the person who referred them a gift or special discount.  
Extend the Deal
Just when you thought the sale or deals were over, it could be beneficial to take a moment to extend your offer. Many are using their Memorial Day Weekends to spend time with family and friends, and may not be thinking about shopping with their favorite businesses. Plus, you may decide to close your business to observe the holiday. Use this as a time to extend your current offers and drive more people in the following few days or a week after the holiday.
Use Your Channels
Think about all the avenues you have available to advertise your upcoming sale or special. We're talking about ALL of your channels. Send the coupon or flyer in the mail. Send a follow up email to remind your customers closer to the event. Post a social media advertisement to reach new potential customers. Whatever avenues you have available to your business, make sure to explore options for cross-channel promotion. 
Now is the time to put your Memorial Day weekend sales into action! Take advantage of your current customer base, and use all of your channels to appeal to those who may not know about your business… yet! It's time to get creative with your deals and your Memorial Day marketing.