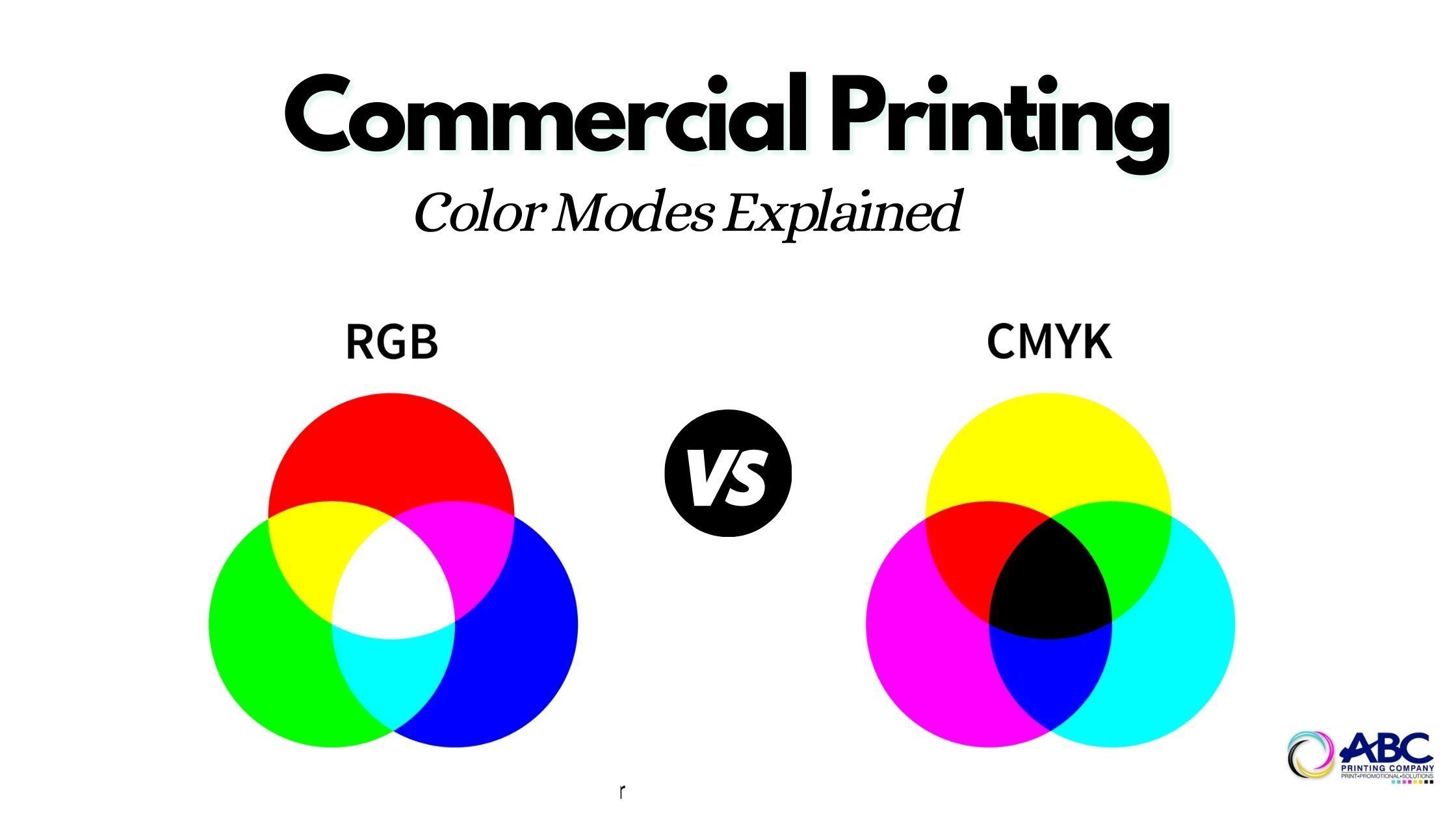 A lot goes behind commercial printing. Right from the printing technology to the color combinations, everything has to be selected carefully. Today we are going to share some in-depth information about how color modes work. After reading this article, you'll have a better understanding of how color modes and commercial printing, its functions, and the use of color. So without any further delay, let's start digging into commercial printing!
What Is RGB Color?
RGB stands for Red, Green, and Blue. It is a popular additive model. The reason why it is called an additive model is because it adds the highest strength of all the colors present in the light together to give you the required color. RGB is a famous color concept used in the printing industry and even computers. RGB color model is used to display different colors on a computer screen. So now you know how important it is for the printing world. It helps build color patterns for designs. It would be right to conclude that RGB is the fundamental color model used in the print world.
What is CMYK Color?
CMYK represents Cyan, Magenta, Yellow, and Black ink. It is a more advanced model used to produce colors and more vivid images. It focuses on pigment-based modeling for printing and imaging. CMYK provides superior detailing in image colors. It is used in both the print and digital worlds.
How is CMYK different from RGB?
CMYK is a pigment-based model, while RGB is a standard one. Therefore, CMYK produces a more detailed output. During the CMYK printing process, there are four color ink plates: cyan, magenta, yellow, and black. These colors blend together to remove any extra color from the white light, thus producing the crystal-clear image you often see. The notable difference between these two is that in CMYK black mainly establishes the frame of reference by keying these colors so you can clearly interpret a color image. These little differences can be observed under the lens. So, if you pick a magnifying glass to see the image, you would notice halftone dots and frames usually make up all the artwork. 
Some other crucial differentiation between CMYK and RGB:
 
Spot Colors
With CMYK, you can spot different forms of colors because of its wider range. That's why CMYK is majorly used to design high-profile brochures or reports that need finer details or have something more appealing like spot metallic ink. It also allows printers to play with colors and patterns, unlike RGB, which is why most brands prefer it. Without proper color grading, the project becomes dull and monotonous. 
Color Management 
CMYK gives you the flexibility to work on multiple colors, so you have the choice to work with a variety of colors. It is the number one demand in commercial printing. It may not deliver perfection but can make colors more consistent to produce finer imaging, and that's what color management is all about. Good color management brings consistent and accurate results for presenting, printing, or sharing images or projects.
Color Grading
With color grading, you can create good artwork especially, when the image is captured through a digital device. Even in grayscale, you can add layers to work on removing extra colors. 
Color Workflow
A color workflow typically maintains the translation of colors from one device to another throughout the image processing without losing its color standards and capabilities. It certainly requires a steady workflow. That's where you need color workflow.
Color Calibration
Synchronization between a set of color standards is known as color calibration in the printing world. It sets the perfect color tone for commercial printing projects. The main role of color calibration is to provide a common code or base language for all devices. This is to achieve a common framework for color use and proper distribution of black or white tones. Color calibration delivers compliance with known sets of color standards. And even in cases where devices are unable to reproduce a certain set of colors, you can make adjustments according to the next available output.
Bottomline
You'll have a more detailed visual preview on the monitor and have all the details clearly displayed on your system. It avoids any color-related conflict delaying the project prints.
How to choose a color mode for your image?
Whether it is an image editing file or desktop publishing software, users prefer RGB color mode. That's because it is the most reliable and fundamentally stable mode. PDFs are ideal for CMYK files, because they are compatible with most programs. 
ABC Printing Company offers a complete range of commercial printing services in Chicago using the latest technology printers along with expertise of qualified color engineers. We have been serving commercial printing needs of the region for over 50 years. To inquire about printing services from ABC Printing Company, call 773-774-8282 or visit our website!