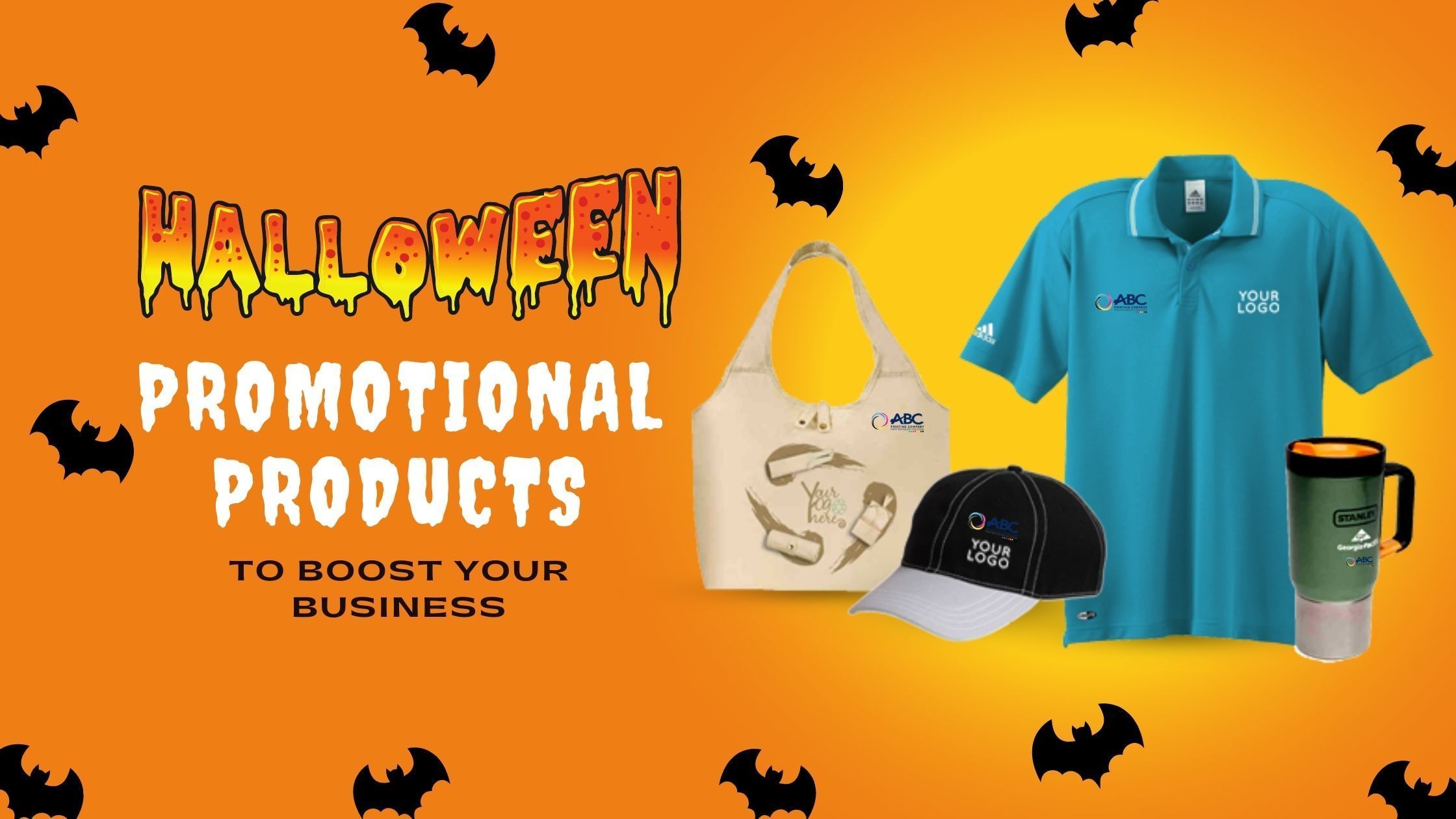 Halloween is one of the most popular holidays across America and Europe. Everyone celebrates it in their unique style. If there is one word to describe this spooky and unique festival, it has to be creativity! People exercise all their creativity while celebrating Halloween.
The same goes for businesses. They get the all-pass creative license to be as out of the box as they can be during Halloween.
From legendary Pepsi vs Coke Halloween Ad War to Svedka Vodka's ingenious Banner Ad Curse Campaign, businesses have been cashing Halloween campaigns every year.
People start their Christmas shopping spree from Halloween. That's why it becomes even more crucial to grab their attention early. Print marketing campaigns have been very successful in holding the attention of customers longer. As print marketing has more ways to target customers, it gives more freedom to business owners too for their campaign ideas. If you are looking for ideas and searching for top promotional products for Halloween, you are exactly where you should be.
We've listed perfect printed promotional products for this Halloween to help you boost your business and promote your brand creatively.
10 Printed Promotional Products for Halloween to Boost Your Business
1. Pumpkins Customized Halloween Bag
It can be highly effective in boosting your brand as it can be used again and again all around the year. People have a special love for shopping bags on Halloween. Make most of your Halloween campaign by using something like a customized Halloween-themed bag.
2. Printed Reusable Halloween Tote Bags
Tote bags are one of the more commonly used household items. That makes it one of the top choices for promotional items. The good thing is that these bags are reusable, eco-friendly, and sustainable, so we can get attention without spooking the environment.
3. Promotional Halloween Coloring Booklets
If there is one item that can be used by everyone in the holidays, then it has to be coloring booklets. So why not get it printed with your band's special message and create a winning Halloween campaign.
4. Personalized T-shirts for Halloween
Customized Halloween-themed t-shirts are a sure-shot promotional product to attract your target customers. Everyone likes good quality t-shirts, which they can wear every year to get into the Spooktober mood. You can place your logo smartly to gain more attention.
5. Imprinted Pens For Halloween Advertising
Think about something that lasts and is useful all the time, not just Halloween. Printed pens are a perfect choice for marketing your brand this festival and many more to come.
6. Promotional Halloween Label
You can also use the Promotional Halloween Label to give your customers a decorative item they can use for the festival. It will leave a positive and lasting impression on your consumers' hearts and minds.
7. Promotional Halloween Business Cards and Postcards
Business cards and postcards are another popular item used during Holidays, so businesses use them as marketing materials too. It is an effective and economical item to consider for your festival marketing campaigns.
8. Custom Logo Printing on Tech Products
In this fast-evolving digital world, everyone loves speakers, USB devices, earphones, and more such products as promotional items. You can leverage tech products in your Halloween giveaways too.
9. Imprinted Drinkware For Halloween
One of the most used promotional products has to be Drinkware. Give your customers something unique to drink from. Print your brand logo and give this useful item to your customers. Everyone will take it as a Halloween gift from you, as it can be used by anyone.
10. Promotional Halloween Coloring Banners
Everyone decorates their house for Halloween, and you can help them with Halloween-themed banners. Give away brand-printed Halloween banners and accessories, and they will definitely remember your brand this holiday.
These are some of the best promotional products recommended by marketing experts. You can use it to your advantage based on your objective and marketing goals. And if you need a printing company in Chicago to deliver your printed promotional products this festival season, ABC Printing Company can do it. Contact us for all your festival print requirements!