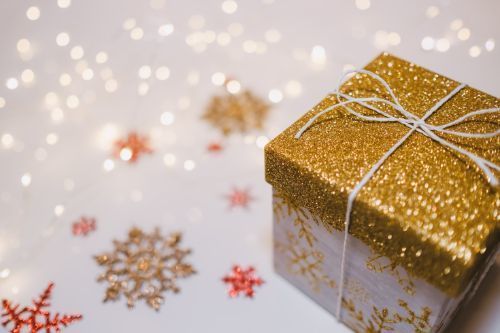 Like it or not, the holidays have snuck up on us yet again. Whether you're feeling the holiday spirit or still more of a bah-humbug, you have to acknowledge that year-end is a pivotal time for marketers . From Black Friday deals to year-end gifts for all, marketing efforts take front and center stage during November and December. Is your business prepared? Check out these ways you can get in on the year-end marketing action, along with ways to step up your game throughout the rest of 2021.
Get in on the Deals
We all know that Black Friday is the biggest shopping day of the year, followed shortly by Cyber Monday. Whether you're a retailer or a services-based company, there are plenty of deals you can offer. Even seasonal businesses can offer a futuristic discount to be used at a later date. Consider what makes sense for your business to offer, but is also a great deal for your customers.
Promote Local
Many buyers this holiday season are looking to stimulate their local economy. Use this time to promote shopping locally in your marketing materials. Use language that is personal and connects with your customers. After all, you know that they're not just another number like they would be at the big box stores. Make them feel truly special with special offers, personalized language and a reminder that you're all supporting the same community. Now is also a great time of year to give back as a company, so think about how you can do good for your community. 
Get a Jumpstart on Marketing
No matter what holidays you celebrate, it's important to start early. With gifts to buy, presents to wrap, cookies to bake and people to see, it's important to get your marketing materials in front of customers before they get too busy. If you haven't thought up anything for Black Friday or Cyber Monday yet, it's not too late. All you need is a carefully crafted email marketing campaign, a cleaned up list and an offer your customers can't refuse! Create a discount code for online shopping or an incredible deal that your customers can only get in-store. 
If you decide to forgo participation in one of the in-store or online holidays, you can still use this as a time to jumpstart year-end sales and services. Think about the inventory you'd like to get rid of or a deal that will set you apart from your competitors and go for it! The sky's the limit. 
Send Your Thanks
Year-end is the perfect time to let your valued customers know how much they mean to you. Let your tried and true customers know how thankful you are by writing a handwritten letter, sending a gift to show your appreciation or even picking up the phone to give them a call. A small touchpoint can go a long way for your relationship moving forward. It shows that you're invested in being the best for your best customers. 
Now is the time to take charge of your marketing efforts to reach your customers in their year-end shopping efforts. Plus, it's the perfect time of year to show your customers you care, which will undoubtedly build strong relationships for the new year.