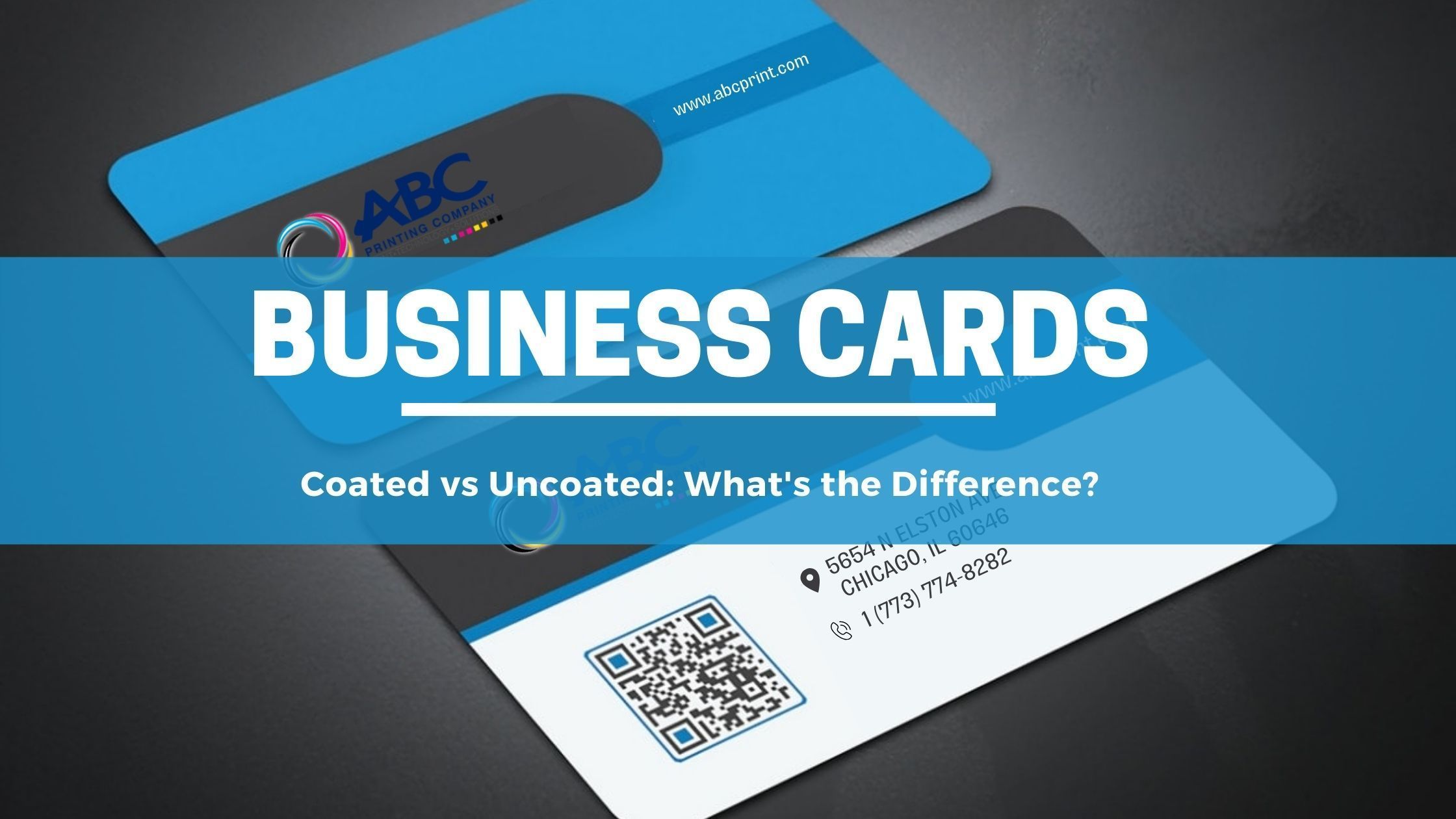 No matter how advanced technology gets, certain elements of business will never lose their charm. A business card is one such thing. Not only does it represents your company as a brand, but also establishes your authority as a leader in your respective domain. Unique business cards help you deliver critical information such as brand name, email, contact details, website, and your name more memorably. 
But deciding your business card paper could be confusing, especially for those getting their first card. Selecting the right paper stocks could be tough. Should you go for coated or uncoated card stock? Should you select Glossy or Matte business cards? The difference is not only how these cards feel and look, but also how the ink lies on it.
You don't need to be a paper specialist to decide. This handy guide will teach you the difference between coated vs uncoated business cards.
What are Uncoated Business Cards?
Uncoated cards have a natural texture with zero gloss coating. For that reason, they are easy to write something on with a pen. Uncoated business cards make up a great choice for those looking to write something on their cards. There are times when your client or you might want to write some additional information on the business card. That's when uncoated business cards prove their value. Uncoated paper stocks are used for things like stationery and standard envelopes, inexpensive flyers, newsletters. You would have noticed people writing appointment dates on cards or crucial pieces of information that are usually on uncoated business cards.
Advantages of uncoated business cards
•    Easy to write on
•    Good design and finish
•    Wide variety of themes, textures, and color
•    Uncoated paper comes out brighter
•    Uncoated papers have a grainy texture. It makes it look natural
What are Coated Business Cards?
Coated cards have a rich matte and glossy finish. You will notice a usual distinct moderate to a high shine. The coating on paper makes the print colors brighter and clearer. The ink stays on top of the paper, which makes the logos and images look sharper. Photographers, restaurateurs, designers, and artists are likely to choose a coated stock to shed the best possible light on their niche. You can highlight your details on cards with UV high gloss coating to give a luxury finish. But keep in mind; coated cards are hard to write on because shiny coating acts as a barrier.
Advantages of coated business cards
•    Good options for those who focus more on looks
•    It has good resistance against wear and tear, dirt, and water
•    It absorbs less ink when compared to uncoated paper
•    Crisp and professional
•    Smooth and sleek features
•    Easy and seamless turnaround
Should you print coated or uncoated business cards for yourself? Which is best for your brand?
It largely depends on your requirements and the people you are going to give it to. Or you can choose the type of business card that appeals to you. Uncoated cards can be your best option if you want plenty of character and uniqueness. If you want sharp and crisp images, then coated cards are best for you. Both types of cards would help you promote your brand, so you have to keep in mind your objective before you make a choice. No matter which style or design you choose, make sure you choose an expert business card printing company. That will highly impact the quality of your business card.
ABC Printing Company has 50+ years of experience in all types of commercial printings. Located in Chicago, we have been supplying high-quality commercial prints all over the US. Contact us if you want the best quality coated or uncoated business card printing. You can also talk to our experts for some unbiased advice on which paper stock or which fonts you should use in your business cards. We'd be happy to give you your branded business card.