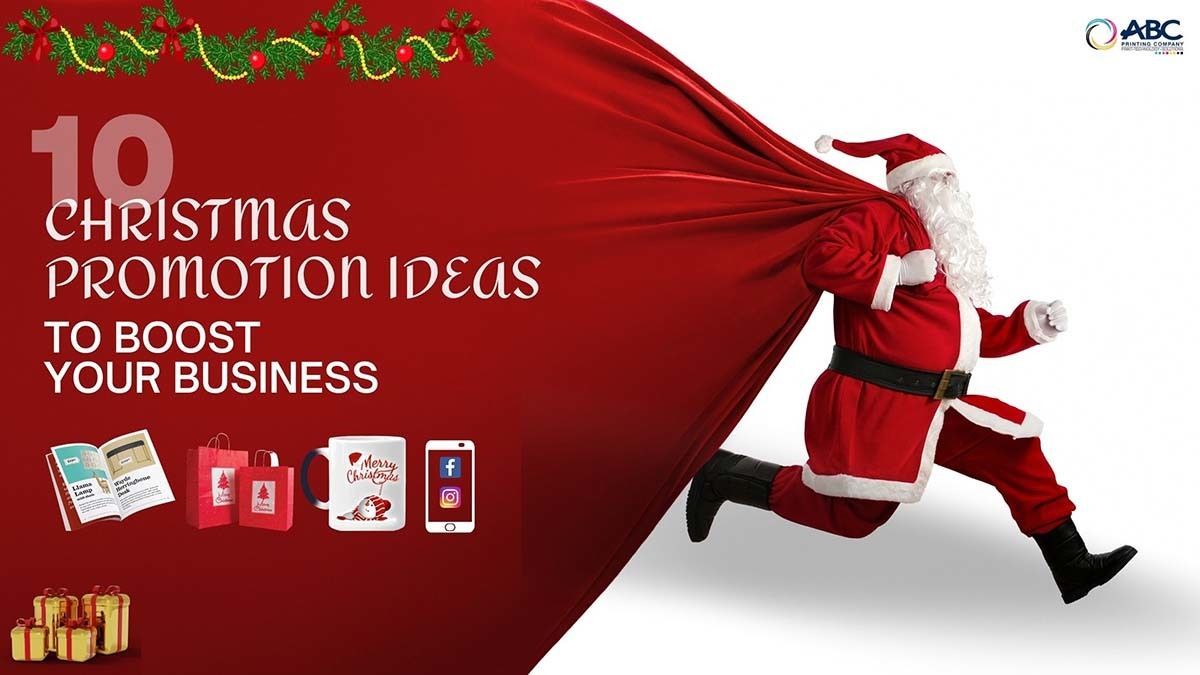 It's that time of the year again. Positive vibes and business opportunities are all around. Businesses are already preparing to ride on the Christmas wave. And it is high time you should too. Everyone is on their shopping streak, particularly during this period. Businesses are formulating strategies to get ahead of competitors and cash in the most customers ahead of Christmas.
In this guide, we're sharing some proven tips that will help you to plan out and execute successful Christmas promotions to get ahead of competitors.
Here are 10 Ways To Give Boost To Your Business This Christmas
1. Define your goals & plan well
It is a well-known adage in the marketing world that well begun is half done. You need to define your business goals and make a step-by-step plan to achieve them. You have to ensure that you set some realistic goals which are measurable and achievable. Don't forget to align with your team so that everyone is moving in the same direction. Everyone on the team should be aware of their role and responsibilities, to give their best.
2. Christmas Theme Customized Promotional Products
Promotional products around festival themes are always the best sale boosters. You can gift some Christmas-themed promotional products to your customers or visitors. You have the option to customize the product and make it more personalized. You can place your logo and your message on the promotional products. It is one of the best ways to boost your brand credibility and boost customer relationships.
3. Customise your packaging with Christmas Theme
If you are a product-based business, you can customize your packaging with a Christmas theme. This would make your products appeal differently to your customers. Standing out is the key in the high competition market. It would also help you earn some word-of-mouth marketing, and your customers will become your brand ambassadors.
4. Use Personalized Mail Marketing
You can send a personalized email with suggested products you think they would like based on their ordering history. You could also tell them why (time taking but absolutely worth the effort).  Use compelling and crisp content to evoke interest and grab their attention. You can also give seasonal discounts and offers to boost your sales. You can also print mailers, flyers, and leaflets in the same format as email and roll out both at the same time for better results.
5. Create a digital catalogue
Create a website or page and list all the products and services. This would also create your online presence, if not already done. You can also share it on social media to capitalize on the growing digital demand.
6. Launch a New Product
If you are planning to introduce new services or launch new products, then this is the most opportune time to do so. Do some research around the target audience and tailor your product launch accordingly. Make your offers are alluring so that consumers engage with you. Or you can release some limited editions around Christmas/holiday theme.    
7. Promote Products on Social Platforms
Instagram, Facebook, TikTok, LinkedIn, Twitter, and Pinterest are some popular social platforms where you should promote your products. You should anyway be active on social media, but during festivals, you should share your product inventory, discounts, and offers more regularly. Run multiple creative campaigns and run deals on social media. Social media is practically free and the most useful medium to grow your sales and find new customers.
8. New offers on Products
Offering new deals during this period is a great way to boost sales and acquire new customers. Give your customers some discounts and or coupons. Use this opportunity to make them recurring customers. Customers expect new offers on products on their wishlist during the festive period. So make sure you serve them what they are expecting.
9. Keep your most popular products stocked
Make sure you have adequate stock to cater to the festive demand. Keep some extra buffer for your best-selling products. You never know, if one of your products goes viral, then you should have good stock available to meet the demand. Social media has the power to make your products go viral within a few days. One good promotion and boom, you are viral!
10. Create a cut off date for last purchases
Don't forget to set and mention a time limit for your offers. Customers should be aware of the exclusivity and the urgency of the offer. You can generate some buzz by giving some early-bird discount.
The holidays are one of the times of the year when you hold a relatively higher chance of improving your sales. These tips will help you increase your brand awareness and develop relations with customers to get recurring business. ABC Printing Company provides all types of custom-themed printing on promotional products. Contact us for any print requirements!