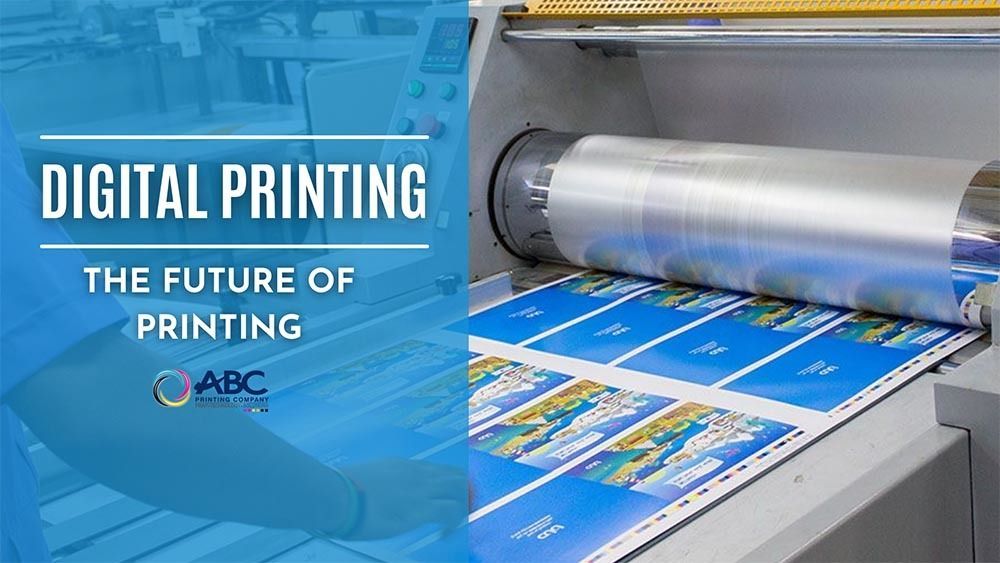 Whether it is communication, marketing, commerce, or any other industry, technology has certainly made our lives much easier. And how can Printing Industry be left behind? Printing has changed drastically over the years and today the future of printing looks bright, appealing, and exciting. With the advent of modern 3D printing and Digital Printing solutions, anything is possible. As a result of this, print industries will gain significantly. It is projected to reach $230 billion by 2029 as per research reports.
What are Digital Printing and Its Role?
Digital printing is one of the most common forms of printing which prints digital images directly to a wide variety of media options and sources. Digital files are sent directly to the target digital printing press for printing anything. Digital printing can save money over traditional printing, and it'll give you richly satisfying results in their finished products. And, it's the best option for the modern business that requires quick delivery at low costs. Commercial, digital printing services will likely use two types of printing methods. These are electro photographic (toner-based) and inkjet (ink-based) also, known as offset and screen printing. This type of commercial printing service commonly uses large-format and high-volume laser or inkjet printers to print out various sorts of digital files.
Advantages of Digital Printing
To truly understand how digital printing has revolutionized marketing, We'll break it all down for you so that you have a better insight into the benefits that digital print offers.
Digital Printing Allows for More Options
It gives you incredible quality and a wide range of options as far as design and patterns are concerned. Digital printing allows for printing on almost every type of surface material, from thick cardstock and heavyweight papers to plastic cups, linen, and polyester. And, there are more options in terms of color and designs available for you.
Affordable
Digital printing does not incur any additional costs like traditional printing which requires creating specific printing plates. It costs significantly less to set up. It offers the most cost-effective printing solution, especially for shorter print runs.
Increased Printing Speed
Digital printing takes less time than traditional printing. In traditional methods, you have to wait for days or weeks before you get your hands on your material. Turnaround time for digital printing is quick so you do not have to wait longer. Plus, there are multiple Versions or Variable Data flexibility options available to choose from. Unlike offset and standard printing where the options are limited.
High-Quality Printing
Digital printing delivers high-quality printing output whether it's images or content. For increasing your impact and response rate, consider utilizing digital printing to personalize your messages. It also lets users transfer photographic images more clearly and gives you more options to transfer and share files. You can expect a faster turnaround with Digital Printing.
Customize Designs
It's the most cost-effective way to customize marketing materials, direct mail letters, business cards, and other items. With Digital printing, you have the option to customize the designs just like the way you want. This is one of the main reasons people opt for digital printing for all their print work. You can choose from a wide number of options to customize your print job and select the one that suits your requirements.
Lastly, because of the improved technology, digital printing provides an affordable solution for customization, especially when it comes to business cards, banners, trade shows displays, direct mail pieces, and letters. It is advisable to assess the requirements and then choose the right printing type. If you're unsure which printing method is ideal, it's better to seek help from a professional who can give you an unbiased view. ABC Printing Company is one of the trusted Digital Printing Companies in Chicago and the surrounding areas. We understand how important it is to select the best printer for your marketing and business operations. To find out more, contact us to learn how digital printing can enhance your next print marketing project.